Logo Contest
Edit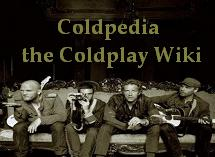 Coldpedia is holding a logo contest to redesign the main logo.
The logo must have a maximum width of 150px and a max. height of 150px.
You should publish the logo under a CC Attribution-NonCommercial-ShareAlike 2.5.
There is currently no ending date for the contest.
Any user may add comments about any of the logos submitted.
The final choice will be made by the admin, because he doesn't know yet how to create surveys, but still based on your opinions.
Instructions
Edit
Upload a logo using Special:Upload (you need to be logged in)
Don't replace the current wiki.png!
A favicon can also be created, which should have a size of 16x16.
Add your logo at the end of this page using the following template:

===Name===
{|
|-
|[[Image:Imagename.png]]
|-
|Created by: ~~~
|-
|Description: 
|-
|'''Comments''':
*
*
|}

Add new entry here
Edit